The water has been restored at BJSHS so there will be school tomorrow 9/8. Thanks for your understanding today with the early dismissal. See everyone in the morning!

Due to a water outage, BJSHS will be dismissing students at 1:00 today. This is ONLY BJSHS and not HSES. HSES will dismiss at the regularly scheduled time.
OPEN HOUSE REMINDER We are excited to meet you all at our open house on 9/1/22. Please see the attached post card for times and locations.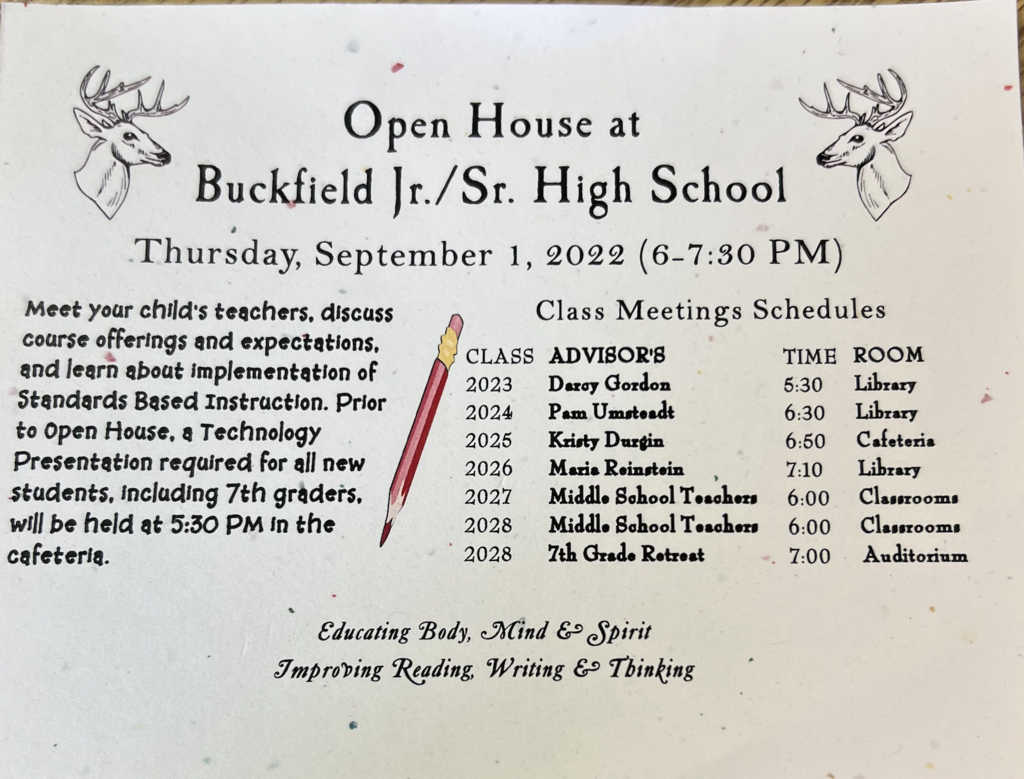 The following are all of the MV region and NEZ region's morning bus routes. Each route has the listed bus stops and approximate times. Please be patient the first week or two of school as these times will alter as we go. We ask that you give the driver a 10 minute buffer, before and after the times listed. If you do not see your address on a stop, please do not worry. If a student is out waiting along a bus route these first few weeks and our drivers notice them, we will pick them up and get them to the proper school. We thank you for your patience and cooperation. Welcome back to school!
https://bit.ly/RSU10BusRoutes
Thank you, Devin Roberts, BGT Director



In Observance of the federal and State Juneteenth Holiday on Monday June 20th our schools and offices will be closed! Happy Summertime everyone! Take care!! Deb Alden


Don't forget to join us tomorrow, June 1st at 6:15pm for the Public Hearing on the New School Building at MVHS followed by the Annual Budget Meeting at 6:30pm in the Auditorium.




Happy School Nurses Day!! A Special Thank you to ALL of our School Nurses for all they do to keep us healthy and safe!!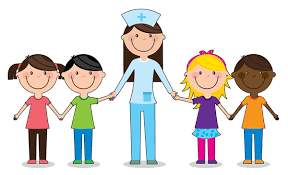 Do you like to travel? The RSU 10 School Board has approved Mr. and Mrs. Reinstein to plan a trip to Southern Europe in April 2024. There will be an informational meeting on Wednesday, May 11th at 6 PM in the BJSHS Library. This tour will include stops in Spain, France, and Italy. For more information about the trip, check out this link:
www.explorica.com/Reinstein-5603
. Please reach out to Mr. or Mrs. Reinstein with any questions or for more information (Mr. Reinstein's email is
zreinstein@rsu10.org
, while Mrs. Reinstein's is
mreinstein@rsu10.org
).




Hello BJSHS Families! It's that time of year again. We'd like you complete our school climate survey. (
https://tinyurl.com/zpvbven3
) We compare this to the one in the fall and use the data to make improvements. Thank you for helping make our school a great place for learning!