Mountain Valley Schools are holding in place at the moment. Students won't be released until we hear "All Clear" from law enforcement in our area. Deb Alden, Superintendent

Mountain Valley Schools are holding in place at the moment. Students won't be released until we hear "All Clear" from law enforcement in our area. Deb Alden, Superintendent

A Special Thank You to our School Librarians and Library Technicians for all you do for ALL of our staff and students!! We appreciate you!

I'm so excited to share that Mr. Thomas Danylik was hired last evening as the new Principal of Mountain Valley High School. For those who may not know, Mr. Danylik has been the Asst. Principal/Athletic Director at MVHS for the past four years. Please join me in congratulating him!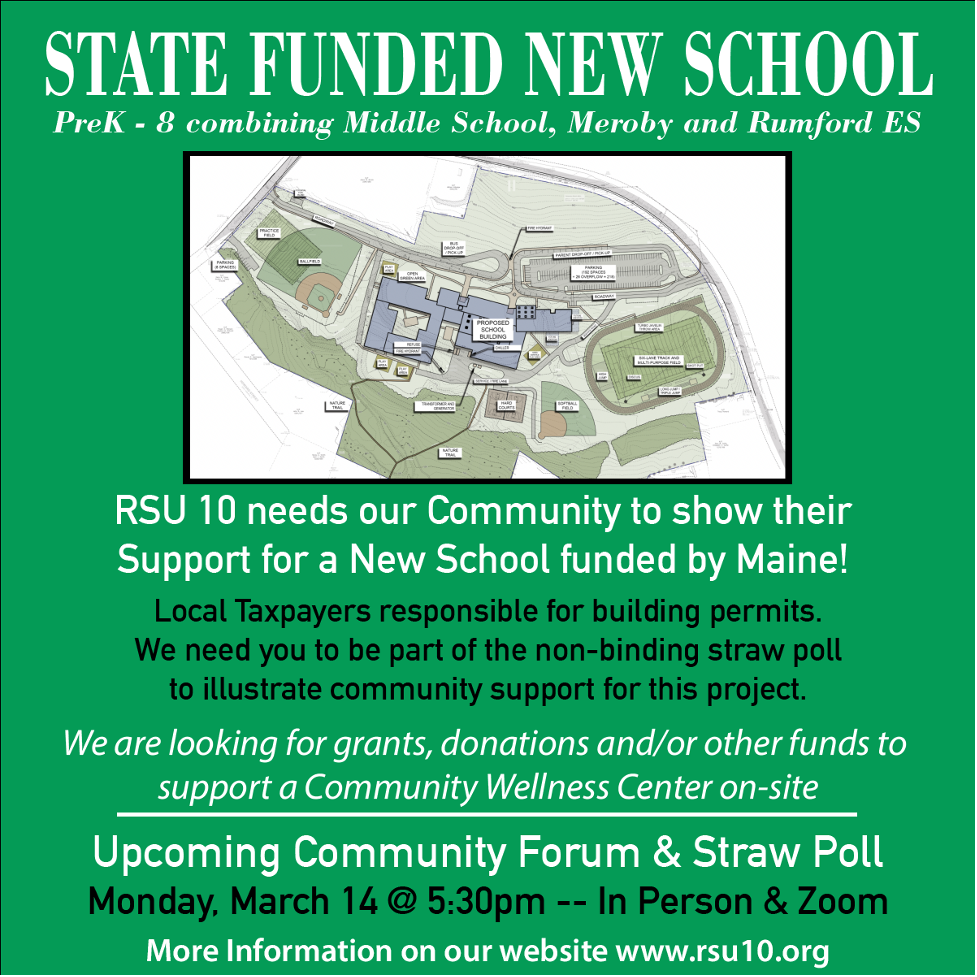 There will be no school in RSU 10 today, February 8th. This will be a traditional no school day.


Maine Public Health Nurses is hosting a Free Vaccine clinic on Friday, Feb 4th at the Rumford Town Hall auditorium. The clinic will be from 1-4pm. We are offering all vaccines, boosters and youth vaccines as well. Please share the flyer for more information. If anyone has any questions or concerns please contact us at 207-364-7408. Thank you so much, River Valley Healthy Communities Coalition
https://5il.co/14wdg

Free Vaccination Clinic for ages 12 and older. See attached.



WFRP is very excited to have the artvan at our school today. Thanks to the generosity of the Beliveau family and the Friends of the River Valley we will have the artvan here once a week through December 2022. We are so grateful for this opportunity for our students. Check out the artvan website
https://artvanprogram.org/about/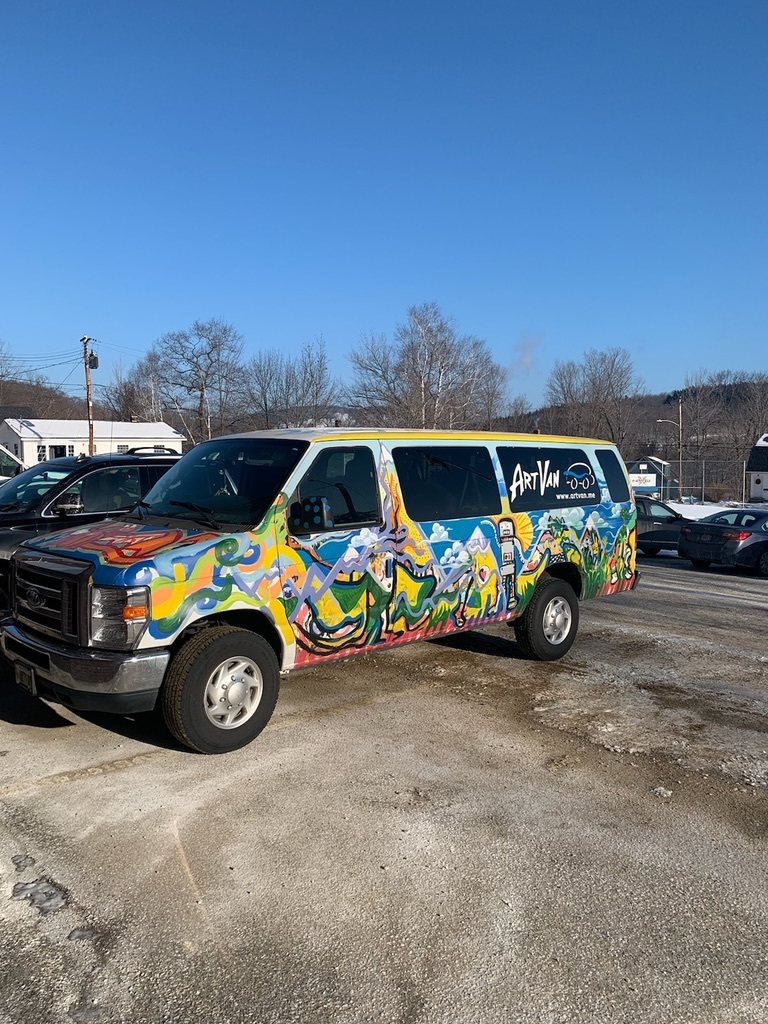 IMPORTANT NOTICE – Effective Today January 6, 2022 RSU 10 Schools will be going back to COVID-19 protocols that were in place before vacation. The changes that came to Maine CDC/DOE from the federal government were prematurely put into the Maine Standard Operating Procedure (SOP) and now DOE and CDC, including Dr. Shah, is asking for our input to continue to revise the SOP for our schools. This has NOT been settled at any level. Meanwhile, we are seeing the greatest uptick in cases we have ever seen in our schools. We have concerned parents, frightened staff, and a lack of available testing outside of school. I UNDERSTAND quarantining is frustrating and difficult for all, especially parents. Please know that as soon as we have the additional information from DOE/CDC, we will look at this in its entirety and make any necessary changes at that point. If you are not vaccinated OR not in Pool Testing, and you have a positive exposure, you will need to quarantine for 10 days. If you are not vaccinated, I urge you to sign up for Pool Testing. If you have tested positive Monday, 1/3/22 through yesterday, Wednesday, 1/5/22, and were told that there would be 5 days of quarantining, you will need a negative test to return after the fifth day. The other option is to return to school after 10 days of quarantine. PLEASE if you are frustrated with this change DO NOT take it out on our nurses. They haveone of the most difficult jobs there is right now.

RSU 10 Community Survey
https://forms.gle/U5CKMMobVzXAitns5
We invite everyone in our community to complete the survey at this link. This will help us in hiring our next Mountain Valley High School Principal! Thank you!




There will be a 1 hour delay in RSU 10 schools today, Thursday December 16