Picture day at WFRP will be Monday, November 1st. Get your smiles ready.

This notification is to let parents and families know that based on the specifics of a positive COVID case, you may or may not receive a personal phone call or message regarding your child. We will be using our automated system to notify parents. This will help notify the necessary individuals in a timely and efficient manner. You will continue to receive written documentation from the school.
Please see the COVID-19 Flowchart at this link --
https://5il.co/yxnm
. Thank you, RSU 10 Administration & Nurses



Beginning Tuesday, July 20, 2021, RSU 10 will be following the latest update we received last week from Maine DOE: Per the US CDC order related to transportation all people on public or private school-provided transport, including buses and vans, are required to wear a mask. Masks will be available as you get on RSU 10 transportation. Please comply with this "CDC Order". You may also choose to use your own transportation. Hope everyone is enjoying summertime!! Deb



Don't forget tonight at 5:30pm in the MVHS auditorium we will have the STRAW POLL for the new school building project!
https://5il.co/upa3

Thanks Mr. Drew and your animals too for coming to our last assembly at WFRP!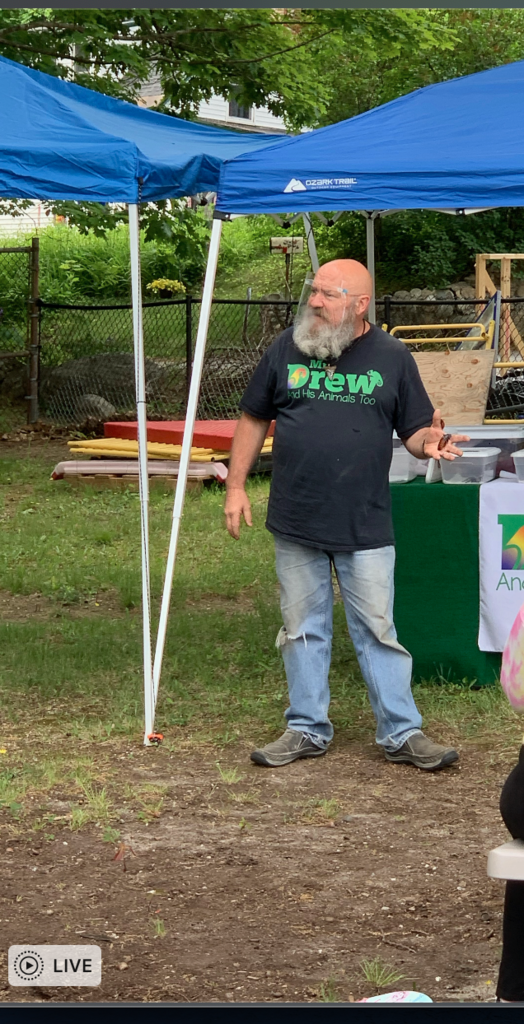 Congratulations Braeden. 2021 Graduate from BJSH! We are proud of you at WFRP!
We had a lot of fun at WFRP serving up ice cream for all the students who have worked so hard this year!

A Western Maine zoom community conversation on anti-racist vocabulary.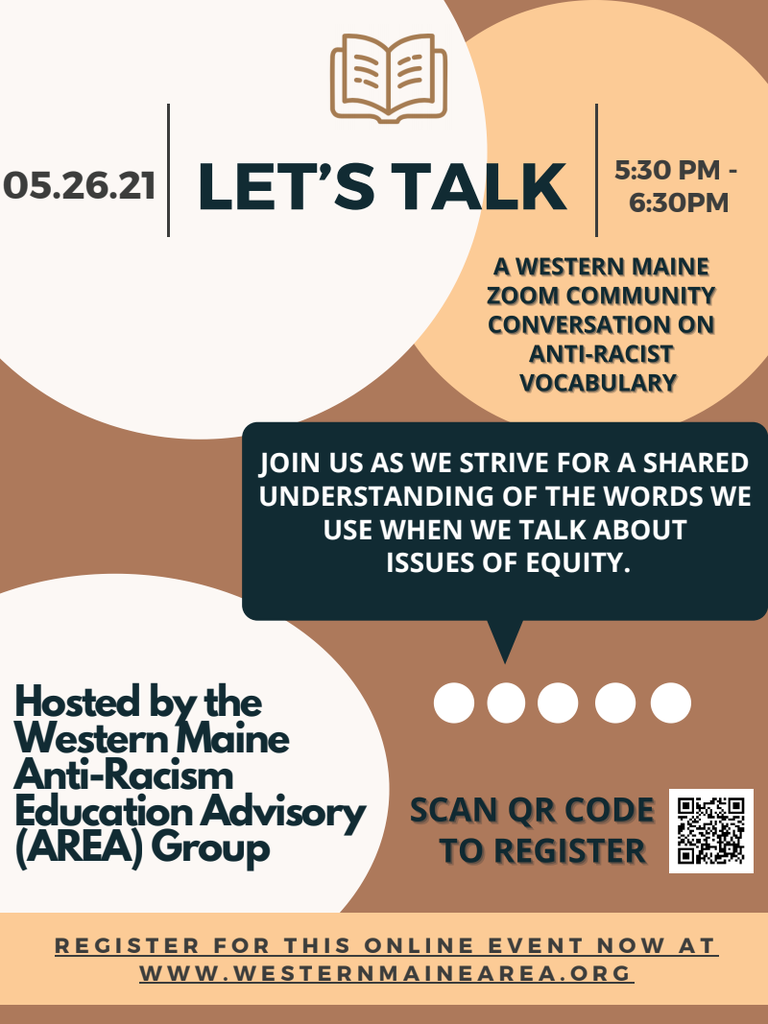 VACCINATIONS AVAILABLE 12 YEARS AND UP!! Rumford Hospital is providing Vaccination Clinics to any of our students 12 years of age or older. MVHS and MVMS on May 18th (second dose June 8th) and BJSHS on May 21 (second dose June 11). Below you will find the Consent and Registration forms which MUST be completed and returned to your school the day before the Clinic. There is also a fact sheet regarding the vaccine for your information. Parents may accompany their child if they so choose AND the Clinic will provide vaccinations to adults as well. Vaccination Consent Form:
https://5il.co/sofm
Vaccination Fact Sheet:
https://5il.co/sofq
Registration Form:
https://forms.gle/mi3kgHw1eydo1xrd9

VACCINATIONS AVAILABLE 12 YEARS AND UP!! Rumford Hospital is providing Vaccination Clinics to any of our students 12 years of age or older. MVHS and MVMS on May 18th (second dose June 8th) and BJSHS on May 21 (second dose June 11). Below you will find the Consent and Registration forms which MUST be completed and returned to your school the day before the Clinic. There is also a fact sheet regarding the vaccine for your information. Parents may accompany their child if they so choose AND the Clinic will provide vaccinations to adults as well. Vaccination Consent Form:
https://5il.co/sofm
Vaccination Fact Sheet:
https://5il.co/sofq
Registration Form:
https://5il.co/sopn

VACCINATIONS AVAILABLE 12 YEARS AND UP!! Rumford Hospital is providing Vaccination Clinics to any of our students 12 years of age or older. MVHS and MVMS on May 18th (second dose June 8th) and BJSHS on May 21 (second dose June 11). Below you will find the Consent form which MUST be completed and returned to your school the day before the Clinic. There is also a fact sheet regarding the vaccine for your information. Parents may accompany their child if they so choose AND the Clinic will provide vaccinations to adults as well. Vaccination Consent Form:
https://5il.co/sofm
Vaccination Fact Sheet:
https://5il.co/sofq

Welcome to our Budget Publication which has been delivered to every address in our RSU 10 seven towns. There is a lot of great information in this document including our 2021-2022 RSU10 budget and regarding our building project. I hope you will join us on May 26th at our Budget meeting and then VOTE in your towns on June 8, 2021. -Deb Alden
https://5il.co/sans