Absences add up more quickly than we think! Missing just 2 days a month can add up to missing 10% of a school year. Attendance matters at MVMS.


Dear Families, We are pleased to inform you that through a partnership with Mainely Teeth, we are now able to offer dental services to your child. On several days throughout the school year beginning at the end of November, a Mainely Teeth hygienist will set up inside your child's school(s) with portable dental equipment where they will provide routine dental screenings, preventive services and simple dental treatments to students who are eligible and have been signed up ahead of time. If your child has not received routine dental care in over 6 months or your child is in need of dental care due to the lack of local access, this service is for you! If you are interested in having your child receive care while at school, please contact your school nurse for the full permission packet. If you have any questions regarding upcoming dental clinics at your child's school, please email Ayla Burke at
ayla@mainelyteeth.com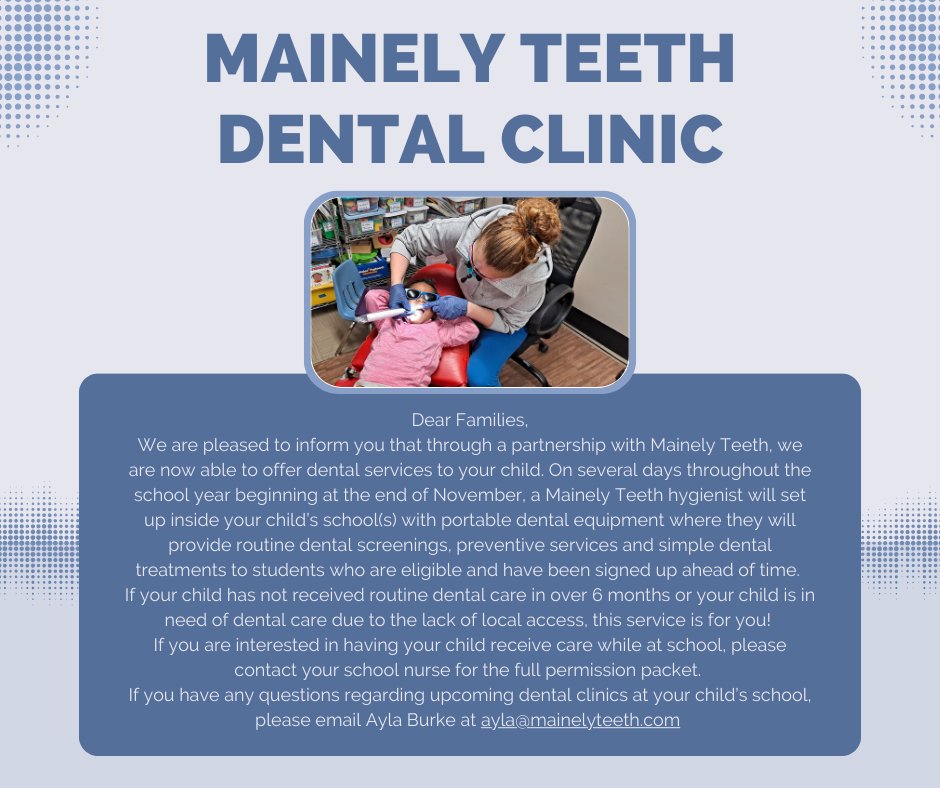 This past Friday fifth and sixth graders earned freeze pops at lunch to celebrate a great first full week at school! Three homerooms also earned ice cream socials to celebrate how quickly they turned in all of their start-of-the-year paperwork! Way to go Hawks. Keep Soaring!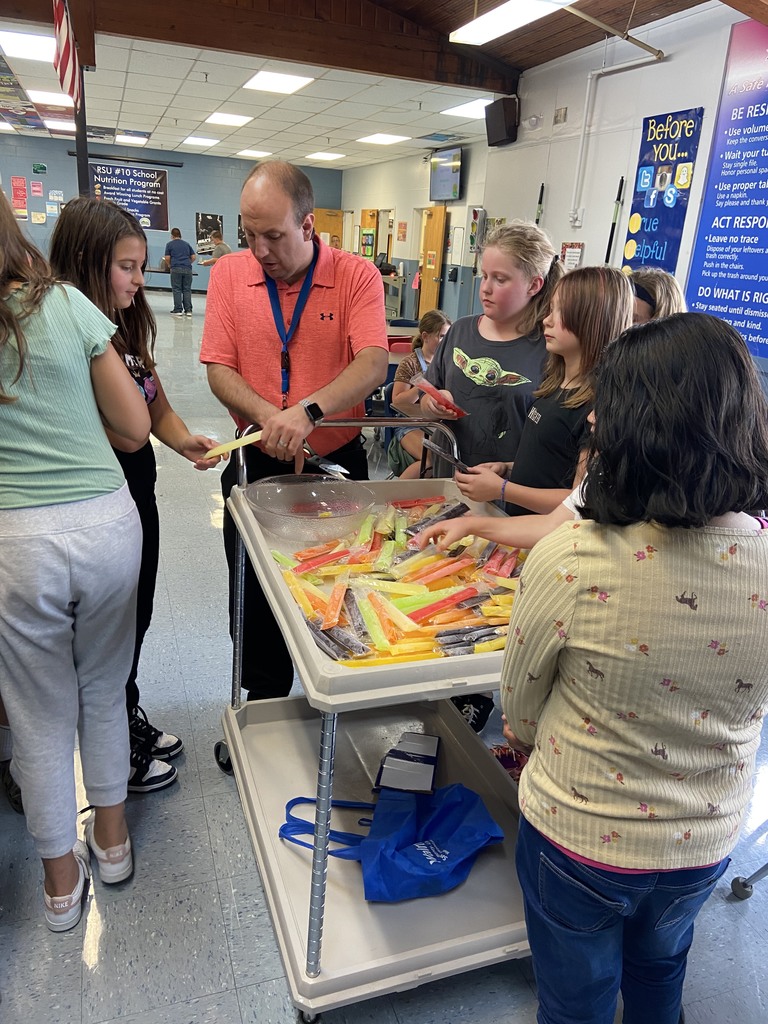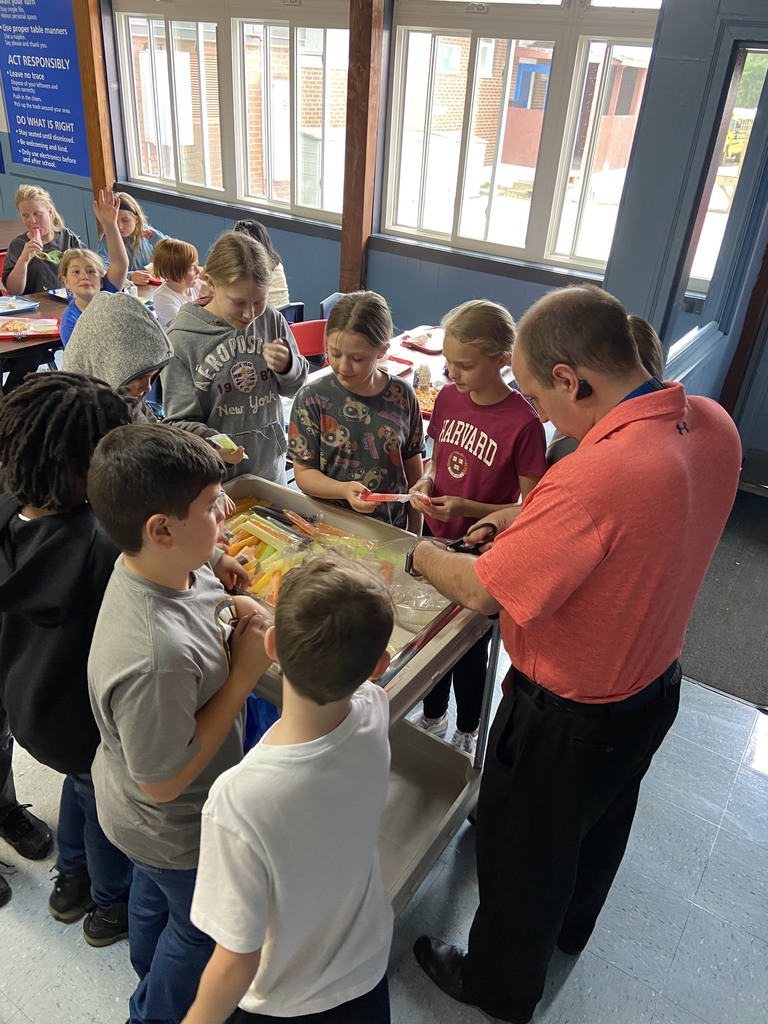 The first step towards success is showing up! Attendance matters at MVMS.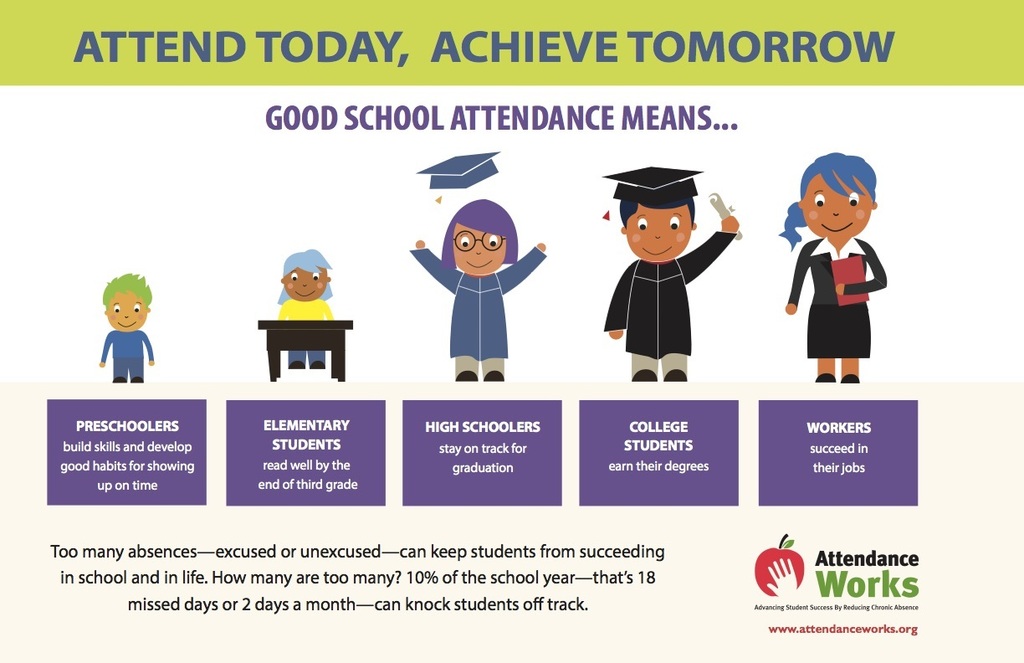 Here at MVMS, we are committed to strong and consistent communication with families! One important tool that helps us communicate academic progress with families is PowerSchool. Below is a link to a video and a handout to help families sign up and log into PowerSchool.
https://youtu.be/MNuPfgXRFKU?si=hzbF1hIzNjqRi5OC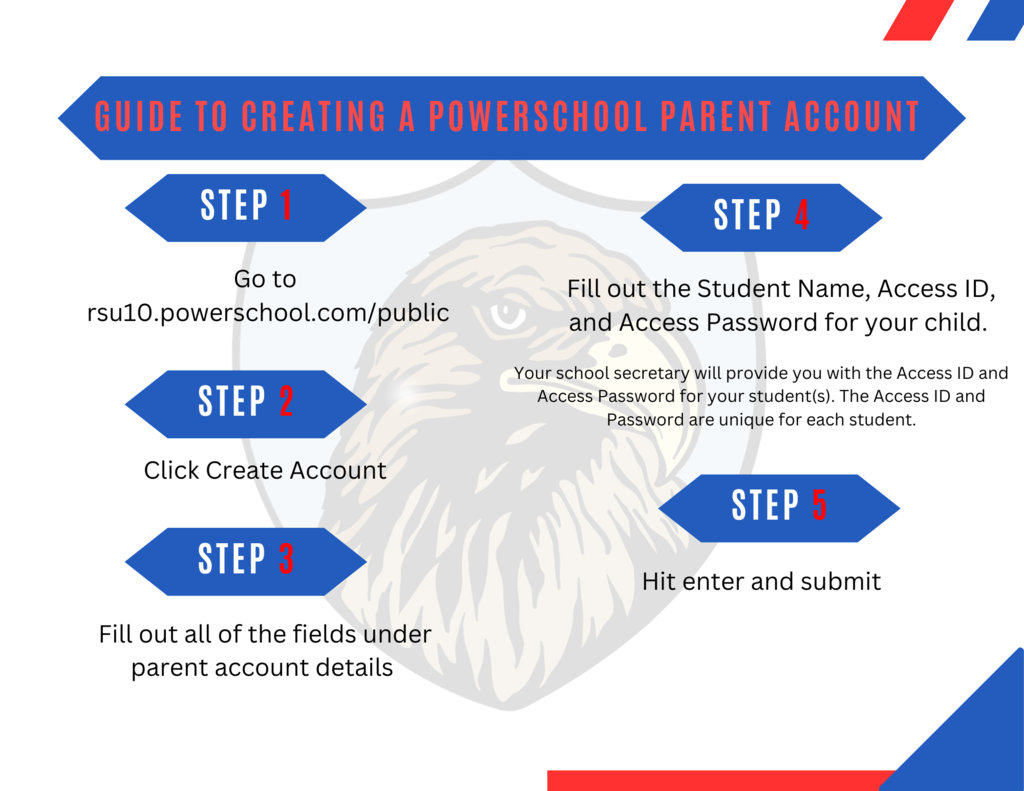 Happy Friday!! One more hot day, but with a little less sun! In RSU #10 we are "cooler" than most! We've got this! Thank you for being here and have a great weekend.


With school starting it is important to stay on top of grades. The guide below provides information on how to create an account for the RSU 10 PowerSchool Parent Portal. You can also learn more by viewing this video:
https://youtu.be/MNuPfgXRFKU

A wise person once said that 90% of life is showing up. Here at MVMS, we agree! Attending school every day is essential to success and forms important skills for later in life.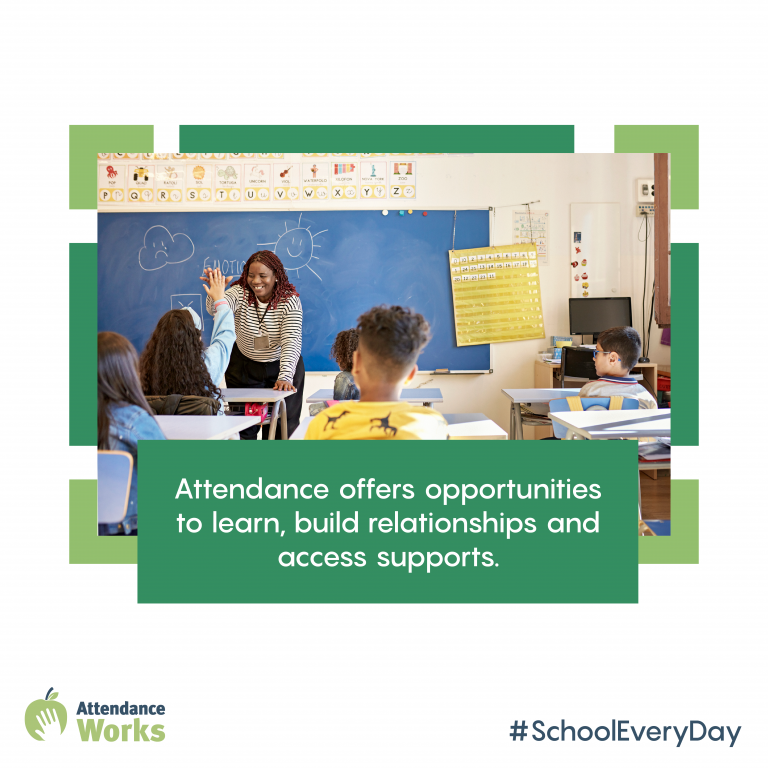 Good Evening! It was great to see so many of you today and we are looking forward to having everyone back tomorrow! Please remember tomorrow is Wednesday and we start one-hour later. Today our staff worked hard to get down the timing of new bus routes and the process of releasing students in a safe and timely manner. I thank everyone: parents, students and staff for your patience as we work out the bugs. Additionally, as you may have seen in the news Attendance Matters and we have worked hard to increase attendance last year and we want each of our schools to beat last years rate!! We can do it if we all work together. Thank you for being a part of our district, RSU 10!!