October Middle & High School Lunch Menu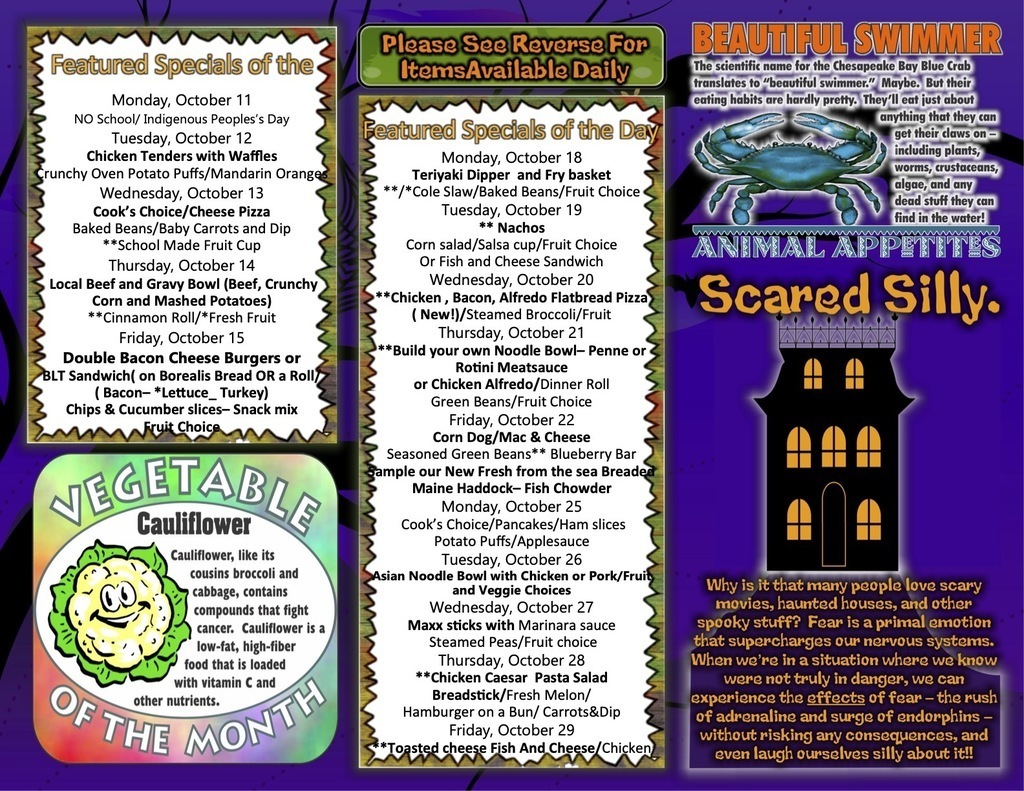 Pool Testing has started in RSU 10! For more information, please see
https://5il.co/zilx
Thank you!

Pool-Testing will begin Sept. 23 & 24 in RSU 10 Schools There seems to be some confusion over the use of Pool-Testing. 1) Anyone and Everyone can and should sign up – WHY? 2) It allows the person NOT to quarantine – even in a positive "Pool" group - if individually testing negative – Regardless… a. Regardless if vaccinated b. Regardless if a close contact in the classroom, playground, lunchroom, bus, sports team, etc. c. Regardless if you were in a close group with a positive case 3) It is a simple cotton swab (self-administered) in the nose – once per week. 4) If group comes back positive – individual confidential test with school nurse. PLEASE – return the consent forms
https://5il.co/xr29
and
https://5il.co/xr28
to participate. Contact your school nurse or check out this
https://www.maine.gov/doe/sites/maine.gov.doe/files/inline-files/School%20Testing%20FAQ%208.23.21%20FINAL.pdf
with questions. **This is funded through the State of Maine – NOT local tax dollars**

This notification is to let parents and families know that based on the specifics of a positive COVID case, you may or may not receive a personal phone call or message regarding your child. We will be using our automated system to notify parents. This will help notify the necessary individuals in a timely and efficient manner. You will continue to receive written documentation from the school.
Please see the COVID-19 Flowchart at this link --
https://5il.co/yxnm
. Thank you, RSU 10 Administration & Nurses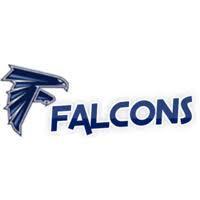 Please join us to reduce quarantining and sign up for Pool Testing today. As soon as we have at least five(5) people/students consenting for pool testing participation in any classroom or grouping we will be able to begin Pool Testing for that group and those participating would ONLY be required to quarantine IF they test positive themselves. This includes those ALREADY vaccinated. Please consult your School Nurse with additional questions. Below are the two (2) consent forms that must be completed for participating in Pool Testing
https://5il.co/xr29
https://5il.co/xr28
You can also get a hard copy of these forms in any school office.

MVHS is hosting a COVID-19 vaccination clinic at noon on Thursday September 9th in the gym. The 2nd dose will be at the school in October. This is an optional and students will need a signed permission form. This clinic is sponsored by RSU 10 and Rumford Hospital. #FalconsFly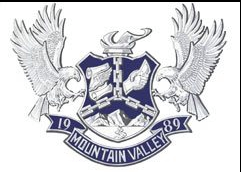 Beginning Wednesday, September 1 through Friday, October 1 all people inside our school buildings need to wear masks when students are present. Persons not vaccinated are expected to wear masks at all times inside our school buildings. Exceptions are when eating or masks breaks.


Here's a great opportunity to get your Falcon Gear and support the Junior class all at the same time.
https://fb.me/e/1ito8RYUU
#FalconsFly

MVHS is holding a student and parent sports meeting on August 15th, Freshman Parent Orientation on August 16th and Senior Parent Orientation on August 17th. All of these meetings will be in either the gym or auditorium and will begin at 5:30PM, the doors will open at 5:00PM


Beginning Tuesday, July 20, 2021, RSU 10 will be following the latest update we received last week from Maine DOE: Per the US CDC order related to transportation all people on public or private school-provided transport, including buses and vans, are required to wear a mask. Masks will be available as you get on RSU 10 transportation. Please comply with this "CDC Order". You may also choose to use your own transportation. Hope everyone is enjoying summertime!! Deb