At RSU 10, it is our collective responsibility to create and maintain a safe space for all students, families, and staff. We are committed to elevating marginalized voices in order to grow and learn, and to become an anti-racist and anti-bias learning community.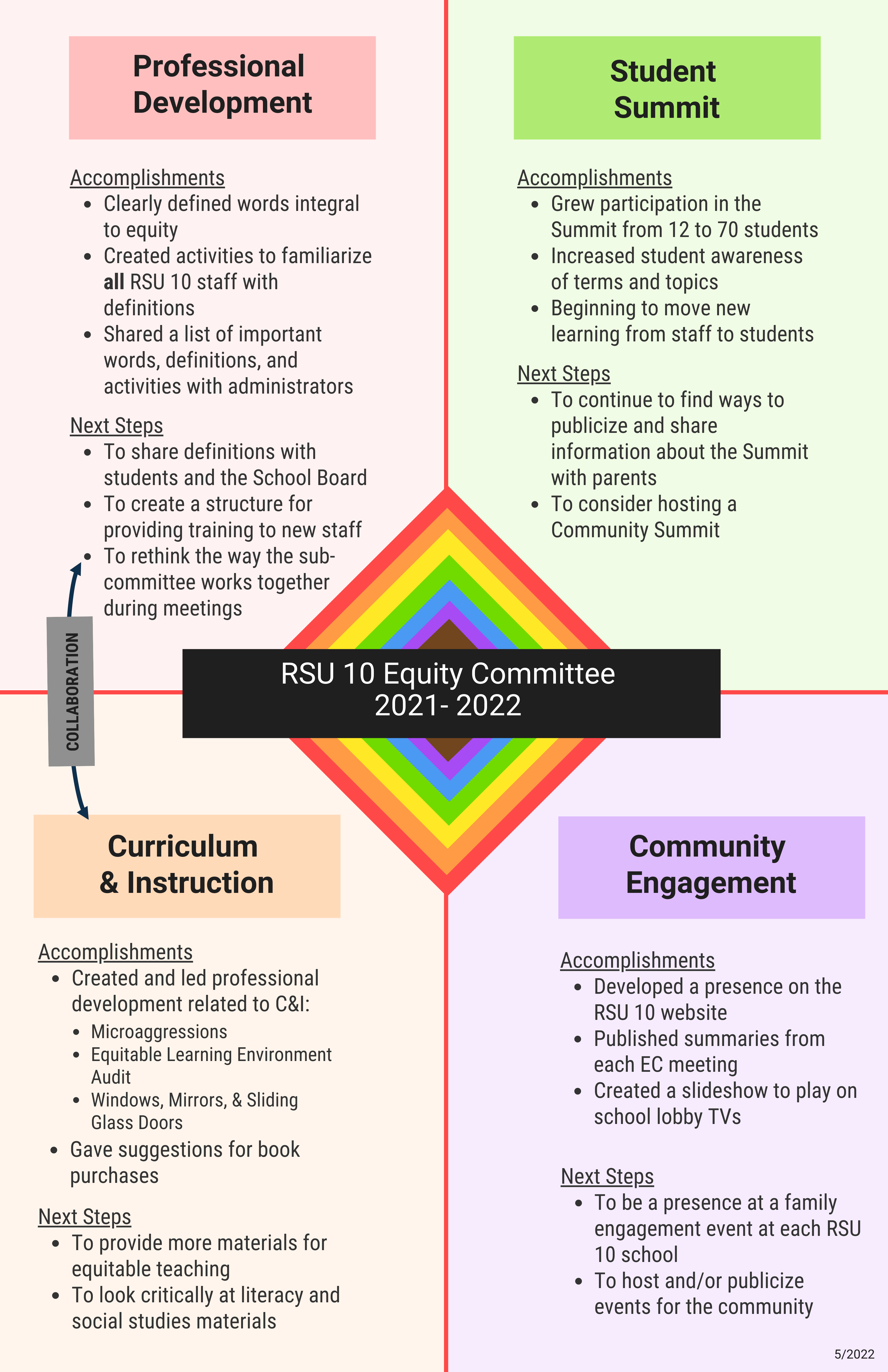 Click here to learn about our Student Summit. Promoting Student Diversity, Equity, & Inclusion in RSU 10.
November
The month of November is National American Indian Heritage Month. This is a time for us to celebrate and honor the history and culture of American Indians as well as their challenges and contributions to our nation.
While it is commonly assumed that "Native American" is the correct way to refer to an indigenous person, it is not. American Indian or Indigenous American is preferred to anything with the term "Native" in it. Ideally, we use their tribal name if we happen to know it. The American Indian culture continues to make important contributions to our society but they do not live without significant challenges. They continue to work through these challenges while also striving for greater rights in many different ways.
Mr. Scribner's fifth grade Social Studies class spent some time researching the important accomplishments and contributions of American Indians throughout history and today.
Some of this work as well as Mr. Scribner's examples can be seen below: