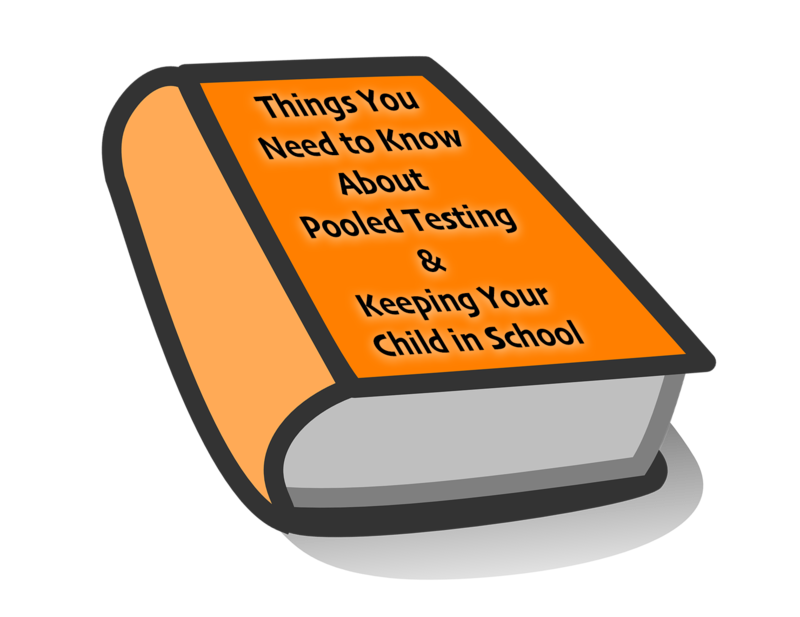 HERE ARE SOME INFORMATIONAL RESOURCES TO GET YOU STARTED!
Maine Schools partnering with Concentric by Ginkgo for Pooled Testing.

Maine DEO Pooled Testing for K-12 Schools FAQs

There are two Consent Forms, both need to be signed and returned. These forms can be downloaded and returned to school or picked up from your child's main office at the school.
1. RSU10 Consent Form
2. BinaxNOW Consent Form
HERE IS HOW POOLED TESTING WORKS:
One day per week, each student who is enrolled in the program will do a self nasal COVID swab in class. Each child will be given a swab, and they will put it just inside each nostril, and then all the swabs will be placed in one testing tube.

The tube will be sent to a lab. In about 48 hours, the school nurse will see the results of the test. If the tube, or "pool," is negative, nothing needs to be done. The class will continue to be tested on a regular weekly basis.

If a tube is positive, each person in that group must have another test. The school nurse will do a rapid "BinaxNOW" test at school. Each student that has a negative "BinaxNOW" test can return to class.

Any student who is positive must stay in the isolation area of the nurse's office and their parent will be notified. The parent must come to school to pick up their child. A student who is positive for COVID cannot stay in school and cannot ride the bus home. Please have a plan to pick up your child from school during school hours in the event your child becomes ill. Be sure the school has your most up-to-date contact information.

Following our current CDC guidelines, anyone who is a close contact of a positive case and is NOT part of pooled testing, will need to quarantine for 10 days. A COVID test is recommended 5-7 days from exposure.

Any student who is a close contact and IS part of pooled testing, can continue to come to school as long as they do not have symptoms of COVID. Students who are part of pooled testing may continue to come to school because they are being tested weekly for COVID.
Please watch the video below to see what pooled testing looks like: