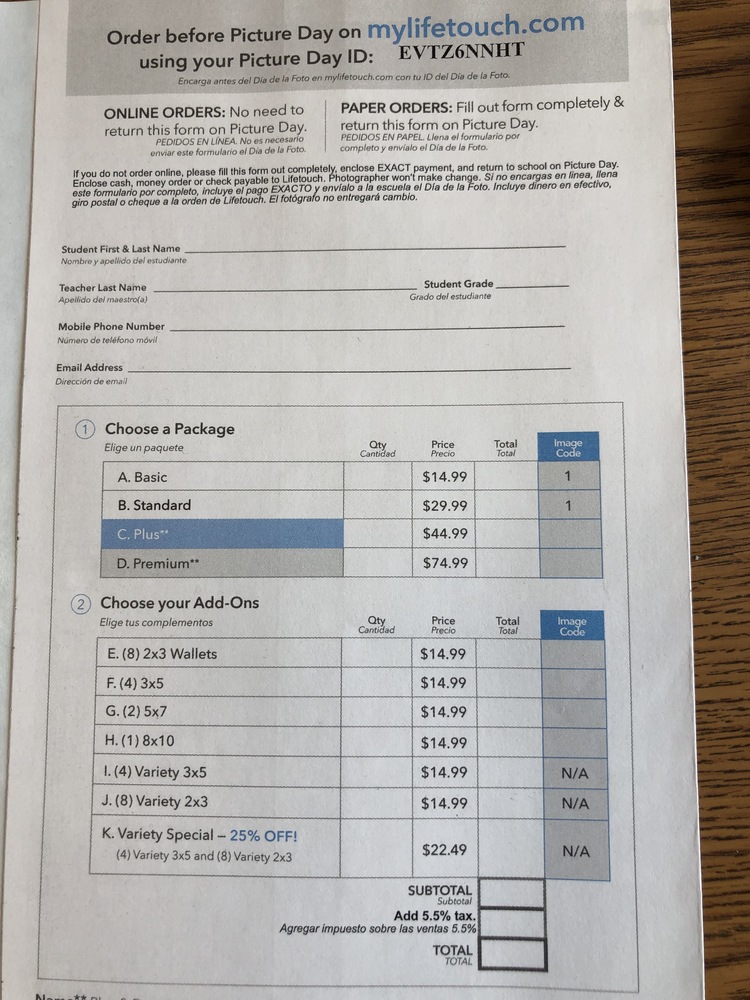 2020 Fall Picture Day
Ryan Wilkins
Sunday, September 27, 2020
SMILE :)
Lifetouch photographers will be at HSES this Thursday, October 1st. For students currently attending in person, these pictures will be taken in the cafeteria during the course of the school day.
For our remote learners, the Lifetouch Photographers will be available from 1:30-2:30PM. These pictures will also be taken in the cafeteria. Please enter and exit through the cafeteria door.
I have attached the order form for your review. You may order either online or by completing the attached form.
If you have any questions, please contact the main office.