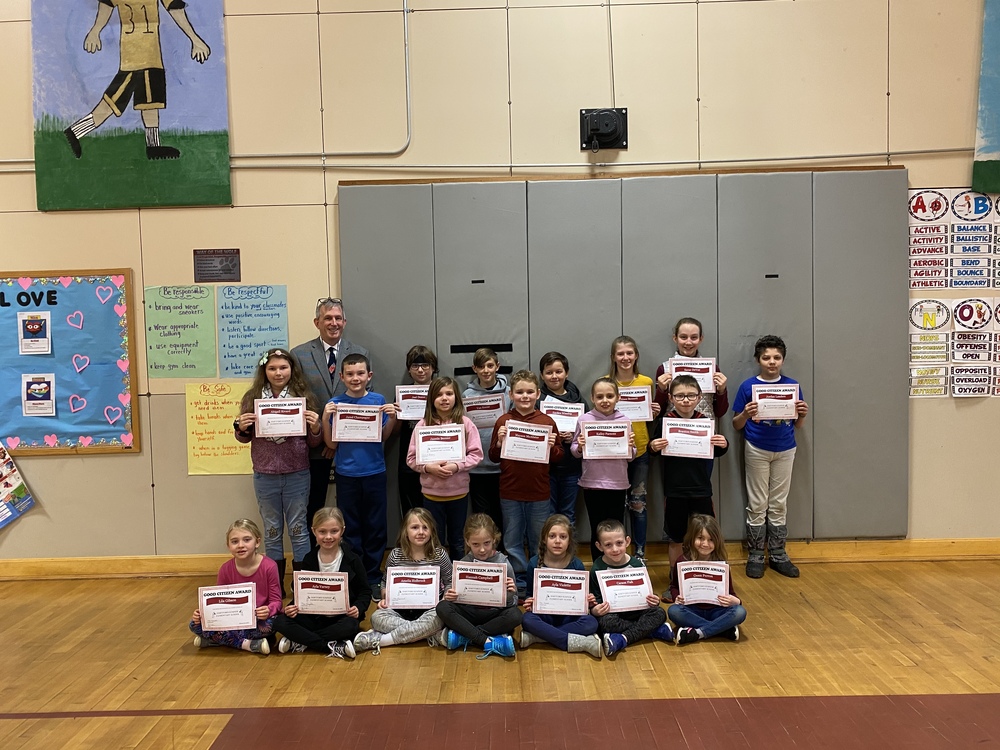 Good Citizens for the Month of January
Ryan Wilkins
Monday, February 24, 2020
Good Citizens for the Month of January
At the 2/24/20 Monday Morning Meeting, the following students were recognized as good citizens for the month of January.
In order to be considered for a Good Citizen Award, a student must consistently follow the Way of the Wolf (Be Safe, Be Respectful, Be Responsible), must complete their homework and classroom assignments, and serve as a role model to others in the school.
Teachers are asked to only submit names of students who meet this criteria consistently during that month.
The good citizens for the month of January are:
Mrs. Arsenault's room- Ayla Violette
Mrs. Black's room- Guenivere Perron
Mrs. Thone's room- Carson Fish
Miss Caron's room- Mayson McAlister
Mrs. Reuter's room- Hannah Campbell
Mrs. Trenoweth's room- Lila Gibson
Mrs. Houghton's room- Ayla Varney
Mrs. Raymond's room- Amelia Holbrook
Ms. Cushman's room- Kailey Parsons
Mrs. Vining's room- Braxton Smith
Ms. Blyberg's room- Jazmin Bernier
Mrs. Savage's room- Zayden Winship (from December)
- Van Keene (from January)
Ms. White's room- Abigail Rivard
Mrs. LaCasse's room- Joel Deane
Ms. McCarthy's room- Jared Champagne
Mrs. Hersom's room- Jordan Landers
Ms. Kimball's room- Chloee Bennett
Mrs. Ricker's room- Sarae DeVoe
Congratulations to these students and their parents on their accomplishment!!