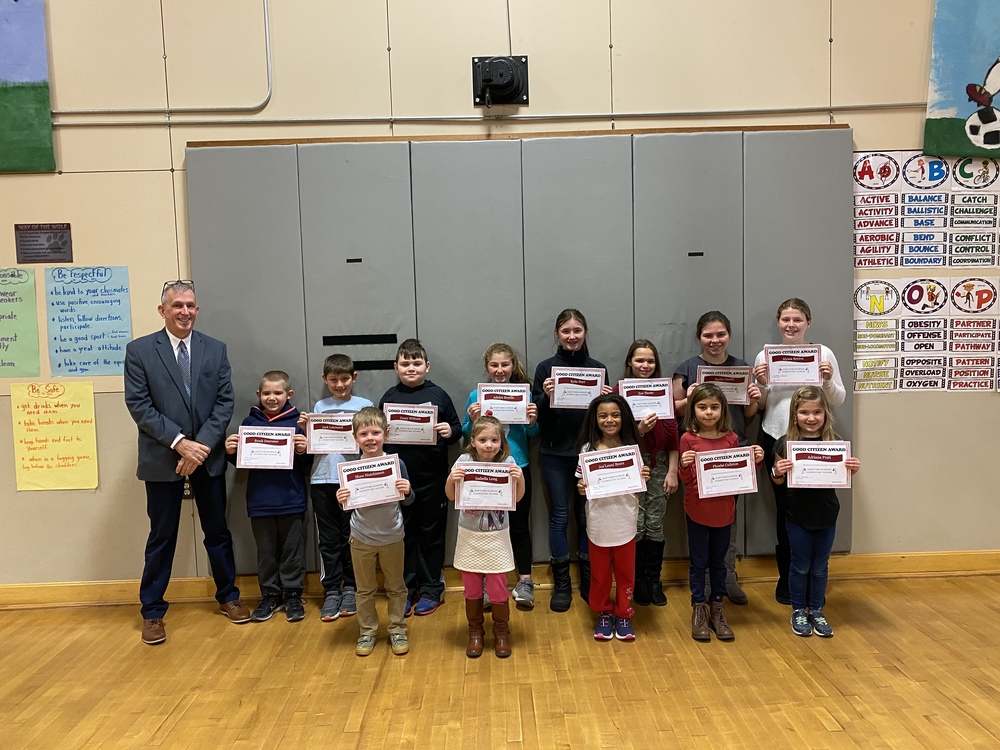 Good Citizens for the Month of December
Ryan Wilkins
Monday, January 06, 2020
Good Citizens for the Month of December
At the 1/6/20 Monday Morning Meeting, the following students were recognized as good citizens for the month of December.
In order to be considered for a Good Citizen Award, a student must consistently follow the Way of the Wolf (Be Safe, Be Respectful, Be Responsible), must complete their homework and classroom assignments, and serve as a role model to others in the school.
Teachers are asked to only submit names of students who meet this criteria consistently during that month.
The good citizens for the month of December are:
Mrs. Arsenault's room- Shaw Hutchinson
Mrs. Thone's room- Isabella Long
Miss Caron's room- Phoebe Culleton
Mrs. Reuter's room- Jea'Launi Byars
Mrs. Trenoweth's room- Adriana Pratt
Mrs. Houghton's room- Jack Lalemand
Mrs. Raymond's room- Brock Desrosier
Mrs. Vining's room- Adelyn Rouille
Mrs. LaCasse's room- Zoe Thone
Mrs. Hersom's room- Karlee Smith
Ms. Kimball's room- Alyssa Breton
Mrs. Ricker's room- Rylie Hart
Congratulations to these students and their parents on their accomplishment!!