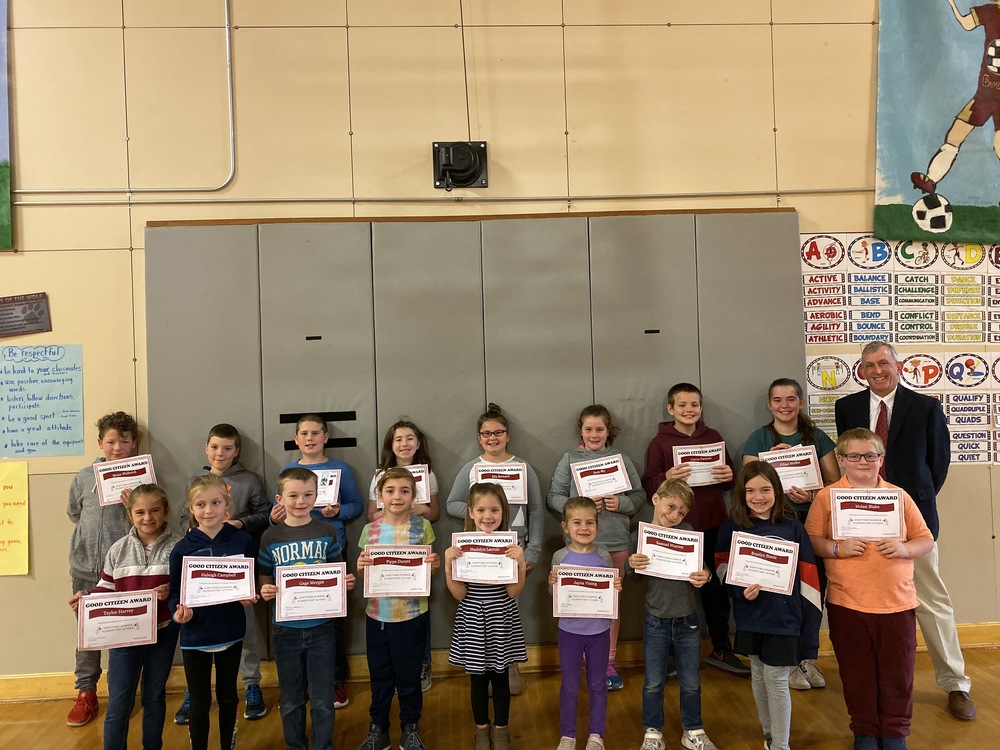 Good Citizens for the Month of October
Ryan Wilkins
Monday, November 04, 2019
At the 11/4/19 Monday Morning Meeting, the following students were recognized as good citizens for the month of October.
In order to be considered for a Good Citizen Award, a student must consistently follow the Way of the Wolf (Be Safe, Be Respectful, Be Responsible), must complete their homework and classroom assignments, and serve as a role model to others in the school.
Teachers are asked to only submit names of students who meet this criteria consistently during that month.
The good citizens for the month of October are: Mrs. Arsenault's room- Madelyn Lacroix Mrs. Black's room- Samuel Warren Mrs. Thone's room- Jayna Vining Miss Caron's room- Gage Mergist Mrs. Reuter's room- Pippa Durant Mrs. Trenoweth's room- Braelyn Steele Mrs. Houghton's room- Nolan Blake Mrs. Raymond's room- Zoey Bly Mrs. Osborn's room- Alyssa Farrar Mrs. Vining's room- Haleigh Campbell Mrs. Savage's room- Taylor Harvey Ms. White's room- Ella Bernard Mrs. LaCasse's room- Brayden Monto Ms. McCarthy's room- Stone Philbrick Mrs. Hersom's room- Gaven Parsons Ms. Kimball's room- Calvin Millett Mrs. Ricker's room- Jillian Muller
Congratulations to these students and their parents on their accomplishment!!