EDIT MAIN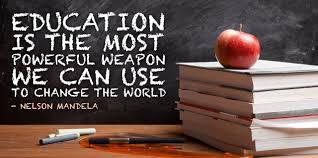 Welcome!
Curriculum
Instruction
Assessment
Typically this would be the space to talk about all we are doing in the educational CIA world, but we really want to share our Portrait of a Grade work and explain how that connects to all things curriculum, instruction, & assessment.
Portrait of A Graduate
In January of 2019, we convened a team of stakeholders to respond to this question -- What does every RSU #10 graduate need in order to be successful? We worked on this question through a series of in-person and virtual meetings. We took all the information and created the graphic below.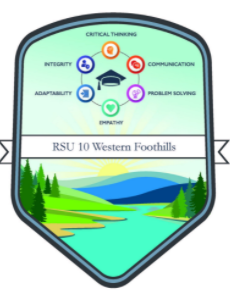 The most important information on this graphic are the six competencies that every RSU #10 graduate should have.
* Critical Thinking
* Problem Solving
* Communication
* Integrity
* Adaptability
* Empathy

In 2021-22, we will work on creating a vision statement that espouses these characteristics, and then creating a mission, and a strategic plan. Students will work on defining the competencies; teachers will grapple with how do we change our instruction to inspire adaptablity and how do we measure these competencies. We look forward to focusing on the future and on ensuring a bright successful pathway for all our students.
Grants
To the left is also a link with information about our ESEA Application which is currently for 2021-22. Each year we post the information for the new ESEA application, and open a survey to take public comments. We also present information to the RSU #10 School Board about the current fiscal year application.

ESEA Public Right to Know
The ESEA coordinator / assistant superintendent presents the ESEA Dashboard to the full RSU #10 board annually. This information is also located on the RSU #10 website. Included in school newsletters or on the school website is information about how to locate the ESEA RSU #10 Report Card for the district and school.
The Elementary and Secondary Education Act (ESEA) as amended by the Every Student Succeeds Act (ESSA) requires all states and districts to provide an annual report card to inform stakeholders about the progress of students and schools on indicators of student achievement, graduation rates, status of ESEA accountability and information on fully certified teachers information that is related to student success. ESEA Report Cards are available for download from the Maine ESSA Dashboard (https://www.maine.gov/doe/dashboard).