EDIT MAIN
Meet the Building, Grounds & Transportation Director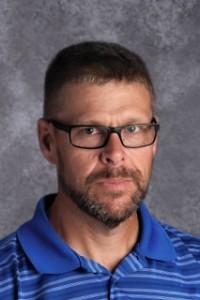 Scott Holmes
Building, Grounds & Transportation Director
Email
I am very grateful to be part of the RSU10 family. My staff is a great group of hardworking individuals who take pride in their schools and their community. Our well maintained buildings and our safe busing hours are proof of their commitment to our district. I work with a great group of building administrators who amaze me every day with what they do and how they run their buildings. The staff in the RSU 10 Central office is second to none and I am grateful to be part of our Superintendent's team.
I have served as the Director of Buildings, Grounds, and Transportation since July 1, 2017. Before that I was the Assistant Director for three years. My background is in safety and training. I worked as the Safety Coordinator for the largest eastern white pine sawmill in the world and oversaw the safety of over 300 employees. Prior to that I was a Firefighter EMT serving the town of Rumford for many years. For many years I also worked at my family's business in Dixfield.
I graduated from Dirigo High School in 1985 and graduated for the University of Southern Maine with an Associate's Degree in Business Management. I have my class B CDL with bus driver and passenger endorsements. You may see me from time to time behind the wheel of one of our buses filling in for my team when needed.
My wife Jen and I have 4 kids that we cannot be more proud of. I will be willing to talk for days about them if you ask. Recently I was blessed with my first grandson. Jen and I are avid New England sports team's fans. We enjoy the outdoors either hiking, kayaking, riding in our Jeep, or swimming in any lake or ocean we can find.
I look forward to working for the RSU 10 community and making this department the best it can be. I am always looking for a better way every day to improve our services. Through training, communication and dedication the Buildings, Grounds and Transportation department of RSU 10 will do our best to provide our customers with the safest transportation and the best maintained buildings possible.